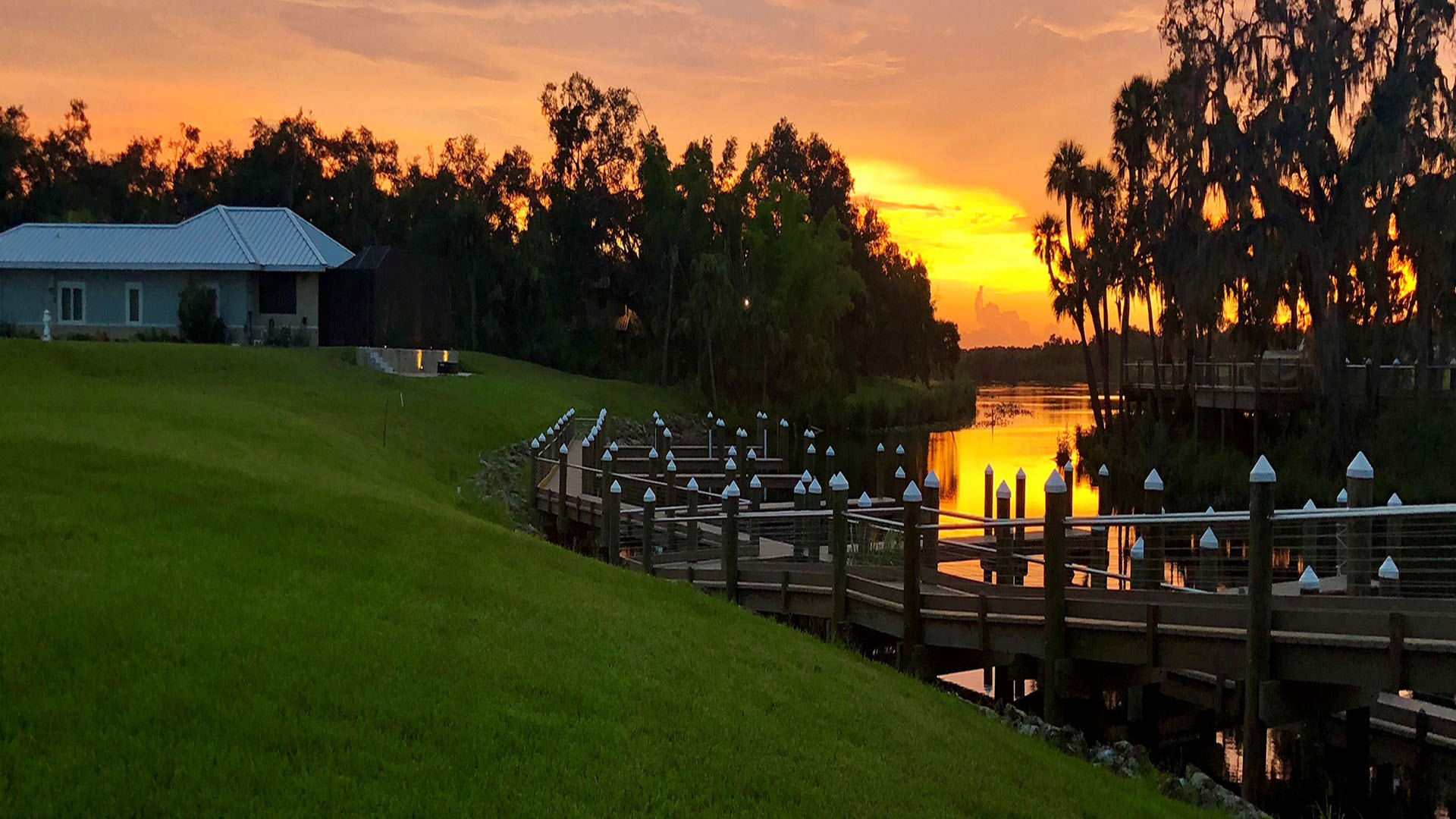 Riverlandings Luxury Motorcoach Resort
Laidback Luxury On The Caloosahatchee River!
Come spend the winter with us! Sites are available during winter season only, October 1st through April 30th.
It's time to unwind on the Caloosahatchee River! Whether you're boating down the river on your luxury pontoon boat with friends or just chillin at your site, fun and relaxation won't be far behind. All sites are pull-in with electric, water and sewer. Wi-Fi is available in the clubhouse and pool area. Currently, Wi-Fi is only available on some sites. The Lakefront sites have an unobstructed view of the lakes and fountains. Each site is very spacious, you won't have any trouble with satellite reception.

Resort & Reservation Restrictions:
* 4 Person maximum, regardless of age
* 2 Pet maximum on most sites, some private cottages do not allow pets
* Class A motorhome only at least 30′ in length and no older than 10 years
* No toyhaulers (including class A toyhaulers)
The Riverfront sites are all privately owned. At this time there are only a few available to rent. If you would like to have a site with a cottage or coach cover and there aren't any available to rent, site ownership is a great option. Click the link to see the sites for sale in the Site Ownership section on our main website: Site Ownership at Riverlandings Motorcoach Resort

Click on the blue "Check Availability" button above to get the party started! If you have any trouble at all call 863-612-0104, 0ur reservations staff will be happy to help.
We wish you safe travels and look forward to seeing you!